1982 Subaru GL 2WD was Sold!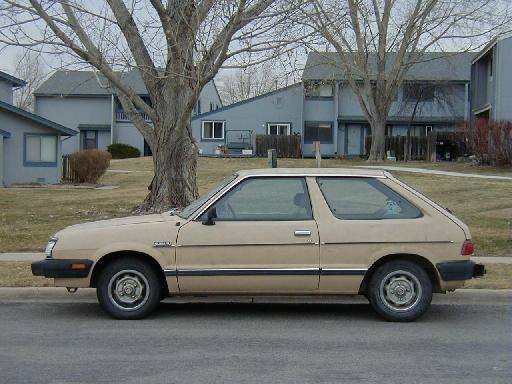 For more pictures, visit http://strike.coloradolinux.com/car/subaru2.html.
5 speed manual transmission, front wheel drive, 1.8 liter engine, 35mpg.
138,000 miles. Air conditioning, tachometer, new upholstry and paint. No radio. Tire cables for traction in snow and full-sized spare included.
I am the second owner, and I have full information on the history, detailed maintainence records, and the owner's manual. I am selling because I was given a 2003 Honda Civic Hybrid for my birthday.
Very cheap to insure and register. Air conditioning and exhaust systems recently overhauled. Original clutch, engine and transmission.
$750 or best offer. For more information please contact Susanna Gross, at (303) 443-8171.