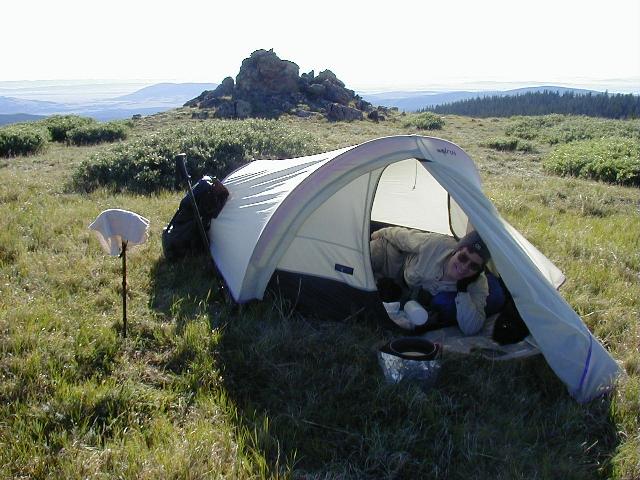 On the pages full of pictures listed below, you click on the small images to get big ones.
2022 Sunnyside Park (May) East Bellows Creek (Jun) Skyline Trail (Jul) Benino Creek (Sep)
2021 Sawlog Creek (May) Indian Creek (Jun) South San Juans (Jul) Upper La Garita Creek (Aug) California Gulch (Sep)
2020 California Gulch (May) Cathedral Creek (Jun) Squaw Creek (Jul) Upper La Garita Creek (Aug) Sheep Creek (Sep)
2019 Mill Creek (May) John's Creek (Jun) Machin Lake (Jul) Trout Creek (Aug) Alder Creek (Sep)
2018 California Gulch (Sep) South San Juan Wilderness (Aug) Texas Creek (July) Mesa Mountain (June) Mann Creek (May)
2017 Red Mountain (Sep) Ivy Creek (Jun) Grand Teton National Park (Aug)
2016 Sunnyside Park (Sep) Wheeler Geologic Area (Jul) Goose Creek (Jun) Lookout Mountain (May)
2015 South Saguache Creek (Sep) Groundhog Park (Jun)
2014 Ute Creek (Sep) Squaw Creek (Jun) California Gulch (May)
2013 Deep Creek (Sep) Table Mountain (Jun)
September 2012 hike up Mount Hope, Wimenuche Wilderness
July 2012 hike down Whale Creek, La Garita Wilderness
June 2012 hike up Squaw Creek, Wimenuche Wilderness
May 2012 hike up La Garita Creek
June 2011 hike up Martinez Creek, La Garita Wilderness
June 2010 hike up Fisher Peak, Wimenuche Wilderness
September 2009 hike up the Middle fork of Saguache Creek
July 2009 hike in California Gulch
June 2009 30th anniversary hike up Ute Creek
September 2008 hike to Red Mountain
June 2008 anniversary hike to Bear Creek
September 2007 day hike to Cave Creek
June 2007 anniversary hike to Lake Fork
April 2007 day hike to Twin Peaks
September 2006 day hike to Castor Creek
September 2006 hike to Trout Creek
June 2006 anniversary hike in the Weminuche Wilderness
March 2006 day hike to Bowers Peak
November 2005 hike to Wannamaker Creek
August 2005 day hike to Frisco Creek
May 2005 hike to Eagle Mountain
June 2005 anniversary hike to Wheeler Geologic Area
June 2004 anniversary hike to South Saguache Creek
June 2003 24th anniversary hike East Fork Troublesome Creek
September 2002 Hike up Major Creek in the Sangre de Cristo Wilderness
July 2002 hike to Lawn Lake with Dad, Kathy, and Devon
June 2002 23rd anniversary hike Davis Peak, Mt. Zirkel Wilderness
June 2001 22nd Anniversary Hike in the La Garita Wilderness
Photos of our September 2000 hike in the Comanche Peak Wilderness .
Pictures of our July 2000 backpacking trip to the Flat Tops Wilderness.
Pictures of our June 2000 backpacking trip to the Weminuche Wilderness.
Pictures of our May 2000 backpacking trip to the Rampart Range.
A bike and fish trip I took in May 2000.

---
Last modified: September 30, 2022